CURATORIAL ANNOUNCEMENT 2023
Announcing Curators for The Armory Show 2023
The Armory Show announces its curators for the 2023 Platform and Focus sections and the Curatorial Leadership Summit.

Eva Respini, Deputy Director and Director of Curatorial Programs at Vancouver Art Gallery, will curate the Platform section; Candice Hopkins, Director and Chief Curator of Forge Project, will curate the Focus section; and Adrienne Edwards, Engell Speyer Family Curator and Director of Curatorial Affairs at the Whitney Museum of American Art, will chair the sixth annual Curatorial Leadership Summit.

Expanding on the fair's thematically unified curatorial sections from the 2022 fair, The Armory Show 2023 brings together three exceptional women curators to examine historical narratives – practices of artists both emerging and established whose work is informed by structures of inclusivity and exclusivity.
EVA RESPINI
PLATFORM
Curated by Eva Respini, Platform will be dedicated to large-scale installations and site-specific works under the theme of Rewriting Histories. The section will center on artists who expand or challenge the canon of art, history, or culture. Platform will examine how artists respond to the limits of official archives and narratives by using storytelling and speculative narration as a means of addressing history's erasures and omissions. Encompassing a polyphonic approach to sculpture and installation, this section considers artists and geographies previously overlooked or marginalized; artists thinking and working in communal dialogue; self-taught artists; artists working within traditions of craft and hand-made processes; and spiritual and healing-based practices.

Before joining Vancouver Art Gallery as the Deputy Director and Director of Curatorial Programs, Eva Respini was Barbara Lee Chief Curator at the ICA after acting as Curator at the Museum of Modern Art for over a decade. Respini was curator and co-commissioner for the 2022 U.S. Pavilion's historic presentation of Simone Leigh in the 59th International Art Exhibition of La Biennale di Venezia. She organized the first mid-career survey of Simone Leigh's work, which opened at the ICA in April 2023, before its tour across the country. Specializing in global contemporary art and image-making practices, Respini has organized at the ICA such critically acclaimed group exhibitions as Art in the Age of the Internet, 1989 to Today (2018); When Home Won't Let You Stay: Migration through Contemporary Art (2019); and ambitious solo presentations such as Deana Lawson (2021); Firelei Báez (2021); John Akomfrah: Purple (2019) and Huma Bhabha (2019). Respini has been a visiting lecturer, critic, and speaker at a number of universities, and currently teaches at Harvard University's Graduate School of Design. She has published numerous books and catalogues and her writing appears in museum publications and periodicals.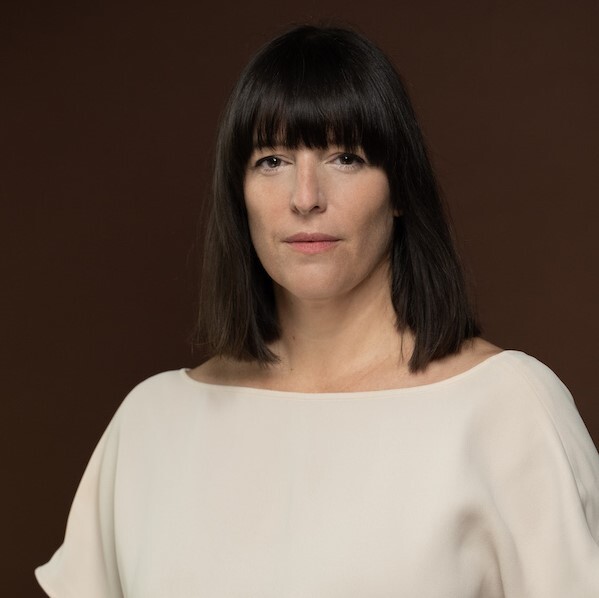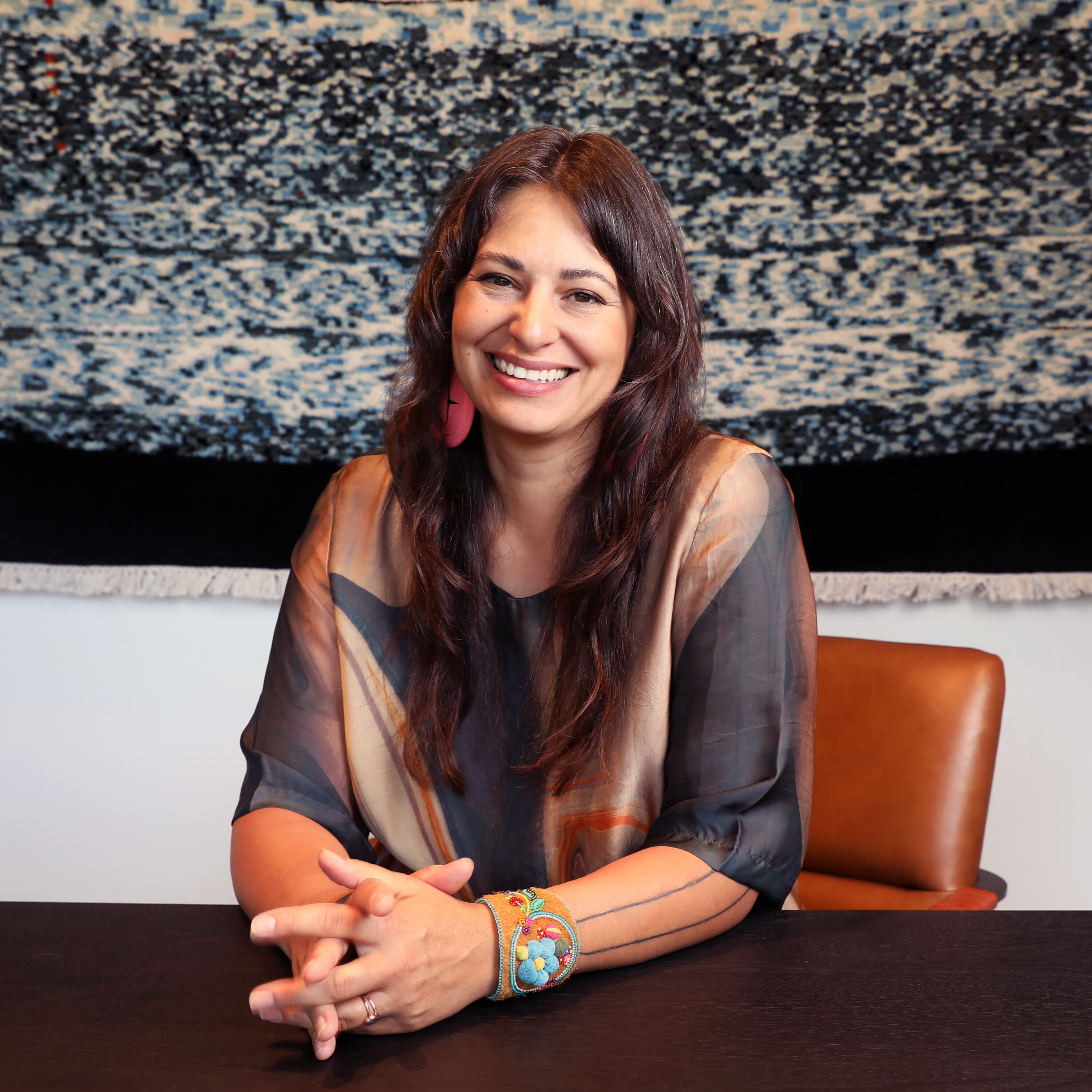 CANDICE HOPKINS
FOCUS
Curated by Candice Hopkins, Focus will be dedicated to solo- and dual-artist presentations that center on emergent and established voices whose work is often decidedly outside the mainstream, including those who draw on cultural connections to tether material, image, and form in unexpected ways. The section will examine how artists have a way of uncovering hidden histories and little-known narratives. For many of these artists, history is a material like any other, one made malleable and porous, open to speculation as well as fabulation. 

Candice Hopkins, a Carcross/Tagish First Nation citizen, is Director and Chief Curator of Taghkanic, New York's Forge Project, a Native-led initiative launched in 2021 and focusing on Indigenous art, decolonial education, and supporting leaders in culture, food security, and land justice. Her writing and curatorial practice explores the intersections of history, contemporary art and indigeneity.

Hopkins was senior curator of both the inaugural Toronto Biennial of Art, in 2019, and its second iteration, in 2022. She served as a member of the curatorial teams organizing, respectively, the Canadian Pavilion at the Fifty-Eighth Venice Biennale, in 2019, and Documenta 14, in 2017. She has co-curated a number of pathbreaking group exhibitions centered on Indigenous artists, including, for Independent Curators International, "Soundings: An Exhibition in Five Parts," which has traveled to seven venues since opening in 2019; "Art for a New Understanding: Native Voices, 1950s to Now," at Crystal Bridges Museum for American Art in Bentonville, Arkansas (2018); "Sakahàn: International Indigenous Art" at the National Gallery of Canada, Ontario (2013); and the multi-venue "Close Encounters: The Next 500 Years" in Winnipeg (2009). Hopkins' essays include "The Gilded Gaze: Wealth and Economies on the Colonial Frontier,'' for the documenta 14 Reader, "Outlawed Social Life" for South as a State of Mind, and "The Appropriation Debates (or The Gallows of History)", for MIT Press. She received the 2022 Leo Award from Independent Curators International for her curatorial practice, and the 2021 Noah Davis Prize from the Underground Museum. 
ADRIENNE EDWARDS
CURATORIAL LEADERSHIP SUMMIT
Adrienne Edwards will chair the sixth annual Curatorial Leadership Summit. The curatorial convening will constellate and take as its points of departure the historical, conceptual, and material threads manifested in and developed in collaboration with Eva Respini's Platform section and Candice Hopkins's Focus section.

A public keynote presentation follows the closed-door session. In addition to the on-site summit, Edwards will be chairing the Virtual CLS event in the spring of 2023 leading up to the fair.

Adrienne Edwards is Engell Speyer Family Curator and Director of Curatorial Affairs at the Whitney Museum of American Art in New York City. She co-curated the 2022 Whitney Biennial and was President of the International Jury of the 59th Venice Biennale. Previously, she served as curator of Performa in New York City and as curator at large for the Walker Art Center in Minneapolis. Edwards's curatorial projects have also included the exhibition and catalogue 'Blackness in Abstraction' at Pace Gallery, New York (2016); the traveling exhibition and catalogue 'Jason Moran' at Walker Art Center, ICA Boston, Wexner Center for the Arts, Columbus (2018-2019); 'Moved by the Motion: Sudden Rise' (2020), a series of performances based on a text co-written by Wu Tsang, boychild, and Fred Moten at the Whitney; Dave McKenzie's first solo museum exhibition in New York City 'The Story I Tell Myself' and its pendant performance commission 'Disturbing the View' (2021) at the Whitney; and the performance collective My Barbarian's twenty anniversary exhibition and catalogue (2021-2022) at the Whitney. She was part of the Whitney's core team for David Hammons's public art monument Day's End.  Edwards has taught art history and visual studies at New York University and the New School, and is teaching at The Graduate Center, CUNY, New York in spring 2023.