INTERVIEW EVA RESPINI
Eva Respini discusses the
2023 Platform section
Curated by Eva Respini, Platform will be dedicated to large-scale installations and site-specific works under the theme of Rewriting Histories. The section will center on artists who expand or challenge the canon of art, history, or culture.
Platform 2023 will feature Hank Willis Thomas presented by Ben Brown Fine Arts; Vaughn Spann presented by David Castillo and Marc Selwyn Fine Art; Yinka Shonibare CBE and Xu Zhen®️ presented by James Cohan; Devan Shimoyama presented by De Buck Gallery; Shahzia Sikander presented by Sean Kelly; Barthélémy Toguo presented by Galerie Lelong & Co.; Teresita Fernández presented by Lehmann Maupin; Jean Shin presented by Praise Shadows Art Gallery; and Woody De Othello and Pae White presented by Jessica Silverman.
The 2023 Platform section, titled Rewriting Histories, looks to artists who have been actively challenging the canon in their work. What drew you to this theme, and how central a role does history play in your curatorial practice?

The last few years have been a period of enormous instability and uncertainty. Are we living at the hinge of history, as has been theorized? How do artists help us navigate this moment in our history, the omissions of history, and the limits of the archive? For me, artists are essential to grappling with these questions. For Platform, I've gathered artists who expand or challenge the canon of art, material history, or culture, offering us shifting perspectives where history has often only provided a single perspective.

Could you describe the relationship between artist and curator when it comes to the exchange of these perspectives? How can this exchange contribute to a greater cultural understanding of history, materiality, or identities? 

The pleasure of working with living artists is that you can speak with them, and my curatorial practice has always been grounded in dialogue with artists. I'm always learning from artists, as they often challenge established assumptions—it's one of the things I love most about being a curator. Some of the questions being captured in this moment include those dealing with how artists use history as material, how materials carry their own cultural histories and meanings, and how artists can help us reimagine new ways to understand our past in the present. The works featured from Jean Shin and Woody De Othello, for example, are invested in the ways that materials carry their own histories and cultural values by looking at everyday objects through a new lens, creating the monumental from the everyday.

In your research, what has excited or concerned you? Did anything surprise you?  

I'm excited about some of the conversations happening between the works featured in Platform, and hope audiences will respond to the various dialogues at play. Some artists are in natural dialogue, like Yinka Shonibare CBE and Hank Willis Thomas reflecting on the legacy of labor and migration movements in the twentieth century—with Shonibare exploring the Great Migration in Man Moving Up, and Willis Thomas reinterpreting Russian-American artist Louis Lozowick's 1934 lithograph Strike Scene. Other juxtapositions are more unexpected. These include the ways artists explore complex histories often tied to colonialism, land, and power, such as Teresita Fernandez's monumental charcoal wall installation, Twins (Mirror Image) 2, which re-images global territories, and Shahzia Sikander's towering bronze, which combines the female figure with motifs from nature to confront symbols of power and justice.

How would you say your work at ICA/Boston or your co-curation of the U.S. Pavilion at last year's Venice Biennale informs the development of The Armory Show's Platform section?

Co-commissioning and curating the U.S. pavilion was a lesson in the power of scale, and a reminder of the joy of experiencing works of art in person. Having just emerged from the pandemic, audiences reveled in the experience of Simone Leigh's work, which we selected to represent the country,, and marveled at the works' materiality and large scale. I also commissioned large-scale, site-specific works for the ICA Watershed, such as John Akomfrah's 6-channel video installation, Purple, and Firelei Baez's monumental sculpture (reaching nearly 70 feet!). These works welcomed visitors to immerse themselves in worlds created by artists through these all-encompassing projects. In these moments, you can feel the rest of the world fall away, presenting an opportunity for reflection and beauty rarely afforded to us in our everyday lives.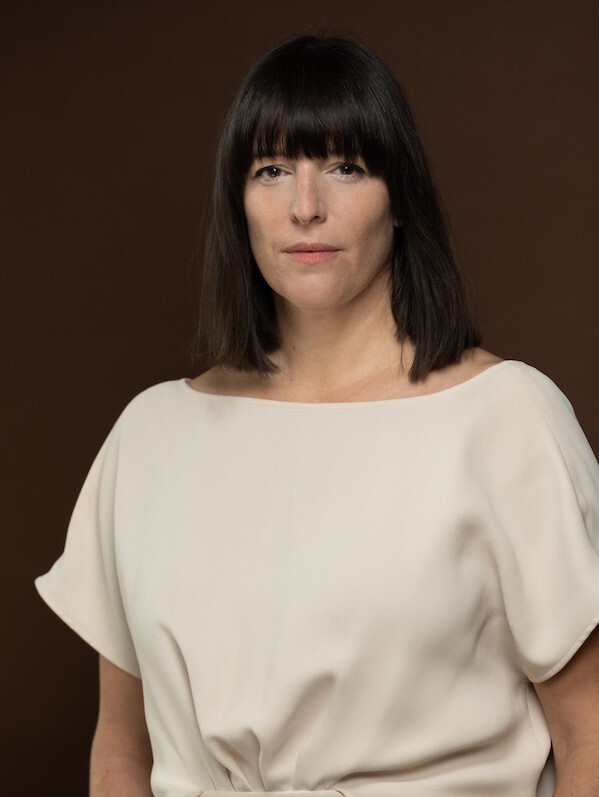 "In these moments, you can feel the rest of the world fall away, presenting an opportunity for reflection and beauty rarely afforded to us in our everyday lives."
Has the fair's location in New York, with its large international audience, affected your decision making on which artists and erased histories you want to highlight?

Platform provides an opportunity to showcase artists and works to a large global audience and I sought to present projects by a diverse array of artists working with varying practices and from varied perspectives. Even though some of the artists are based in New York, their work is not often seen on a larger scale, so I am happy to present those alongside works by artists living all over the globe.

This year, the curated sections of the fair are loosely linked in theme, with Candice Hopkins curating the Focus section and Adrienne Edwards chairing the Curatorial Leadership Summit. Has this link influenced your research in curating the section?

I have greatly enjoyed conversations with Adrienne and Candice, two curators whom I deeply respect. Both of them value and place importance on the knowledge produced by artists and curators alike. I think we all take an interest in the intersections of art and civic life, which is reflected in the various projects.

Platform is situated in the unique position in the fair's Agora that runs through the center of the fair. How has this design influenced the placement of these projects?

The Agora is a very public and central place in the Javits Center; the very name recalling the ancient Greek concept of public assembly.  Like a town hall or piazza, I hope Platform is a place for visitors to gather, talk, exchange ideas, and perhaps gain new insight.

What do you hope visitors will take away from experiencing these works? 

I think, in one way or another, the artists featured in the Platform section are thinking about historical narratives, legacies, and material traditions as a way of history-telling. Even though the materials and approaches on view may vary, these artists are collectively invested in world-building. I hope visitors will see, through this variety of works, an acknowledgement that history is subjective, and the role artists play in both how we understand ourselves today, and how we might imagine our futures.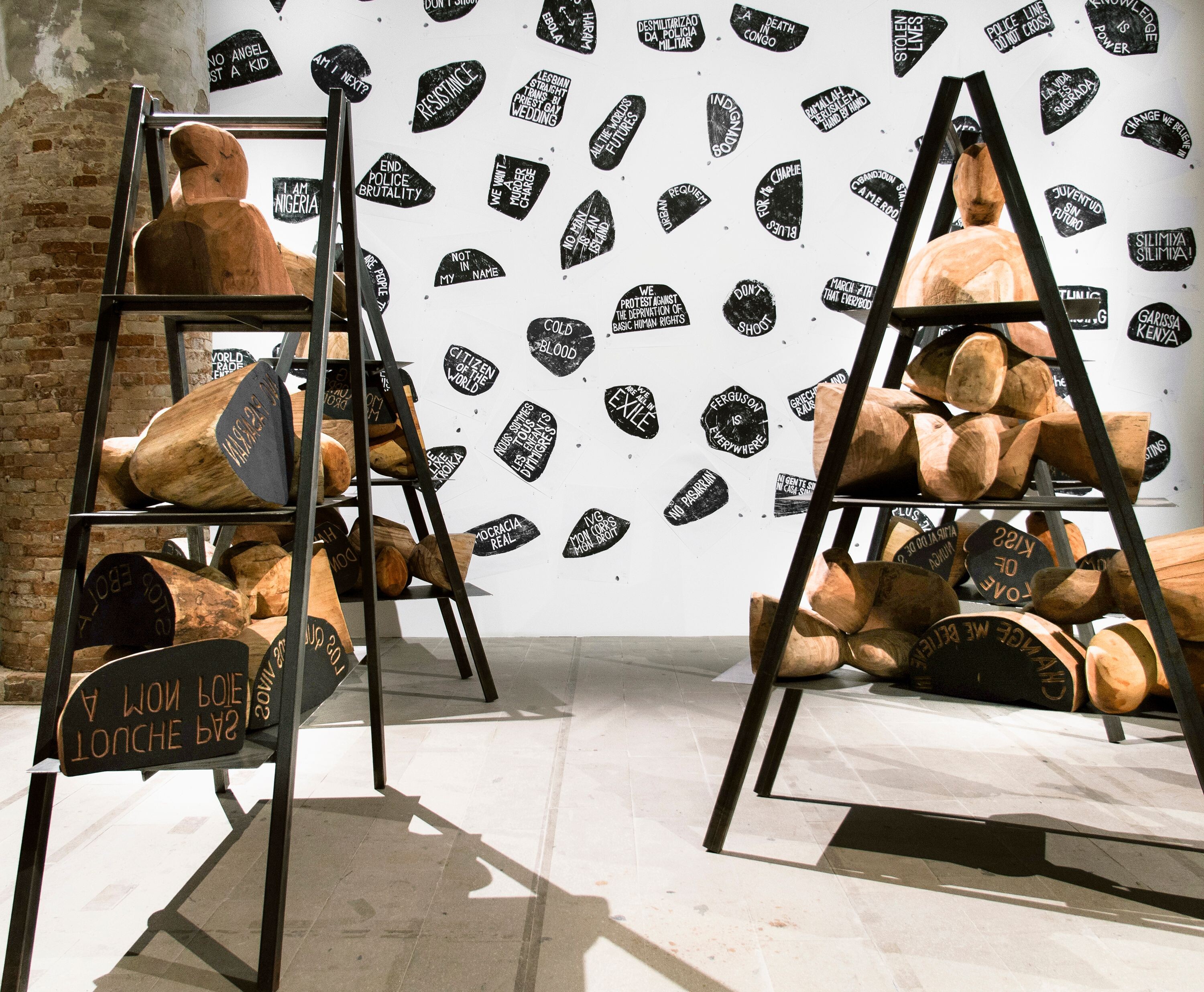 Before joining Vancouver Art Gallery as Deputy Director and Director of Curatorial Programs, Eva Respini was Barbara Lee Chief Curator at the ICA, and Curator at the Museum of Modern Art for over a decade. Respini was curator and co-commissioner for the 2022 U.S. Pavilion's historic presentation of Simone Leigh in the 59th International Art Exhibition of La Biennale di Venezia. She is currently organizing the first mid-career survey of Simone Leigh's work, opening at the ICA in April 2023, before its tour across the country. Specializing in global contemporary art and image-making practices, Respini has organized at the ICA such critically acclaimed group exhibitions as Art in the Age of the Internet, 1989 to Today (2018); When Home Won't Let You Stay: Migration through Contemporary Art (2019); and ambitious solo presentations such as Deana Lawson (2021); Firelei Báez (2021); John Akomfrah: Purple (2019) and Huma Bhabha (2019). Respini has been a visiting lecturer, critic, and speaker at a number of universities, and currently teaches at Harvard University's Graduate School of Design. She has published numerous books and catalogues and her writing appears in museum publications and periodicals.